Open WIP (work-in-process)...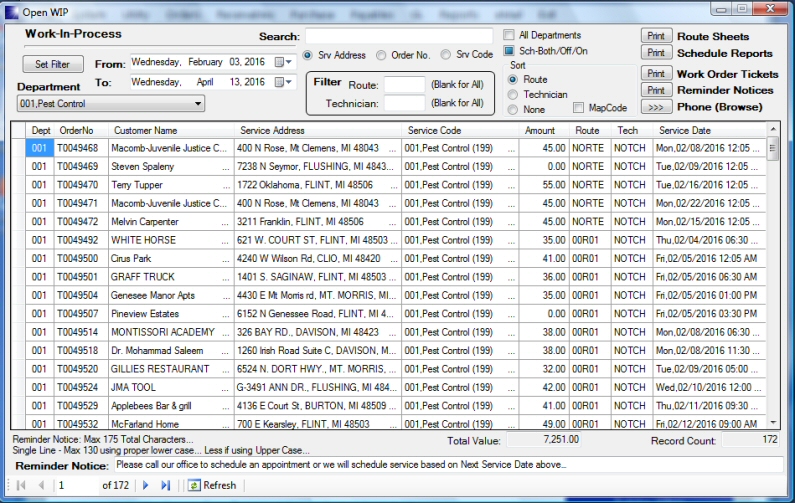 Open WIP - Work-In-Process - Pest Control Software
This system is based on creating recurring services as work orders with unique work order numbers in open work master tables,
separate from the service account master table. As open work orders are processed as completed or cancelled, they are then
removed from open work order tables. This program loads all open work orders currently in your system waiting to be processed.
Use this to inquiry, re-print single work orders, print mass work order tickets, route sheets, schedule reports and reminder notices.
Use Search and other filter options to filter down to the work orders that you desire to print like just monthly pest control.
Both sort options Route or Technician are (Sort Key + Next Service Date and Time) plus MapCode if selected.
For example: Route + MapCode + Next Service Date and Time
Now, looking at this screen shot...
You should be able determine if anything is messing that would not fit your needs or requirements?
If so; let me know so I may consider adding it to the pest control software.