Order Entry...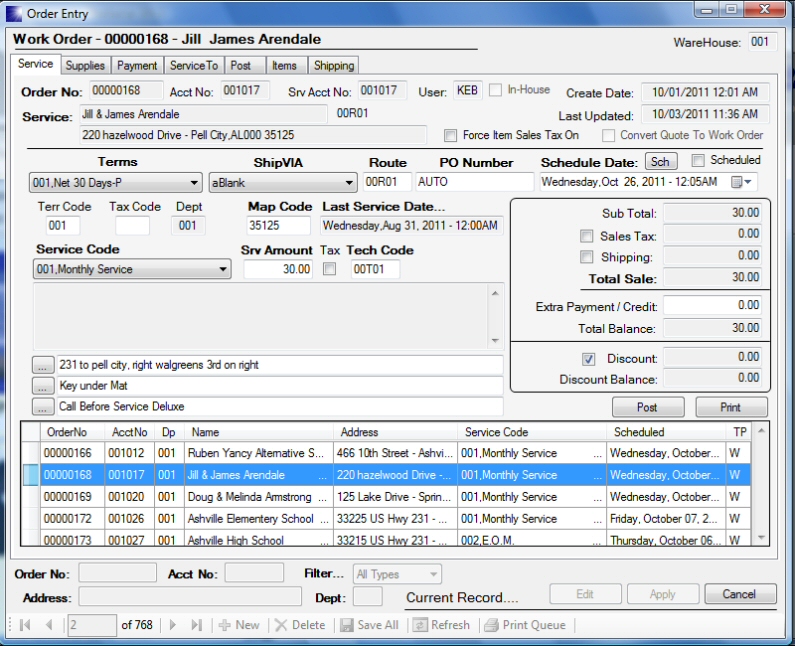 Use this single program to edit, post as completed, re-schedule and create new manual work orders.
Notice the Sch button above the schedule date. From here as in this example;
you can see and re-schedule this monthly pest control service using the system wide scheduler. (see screen shot below)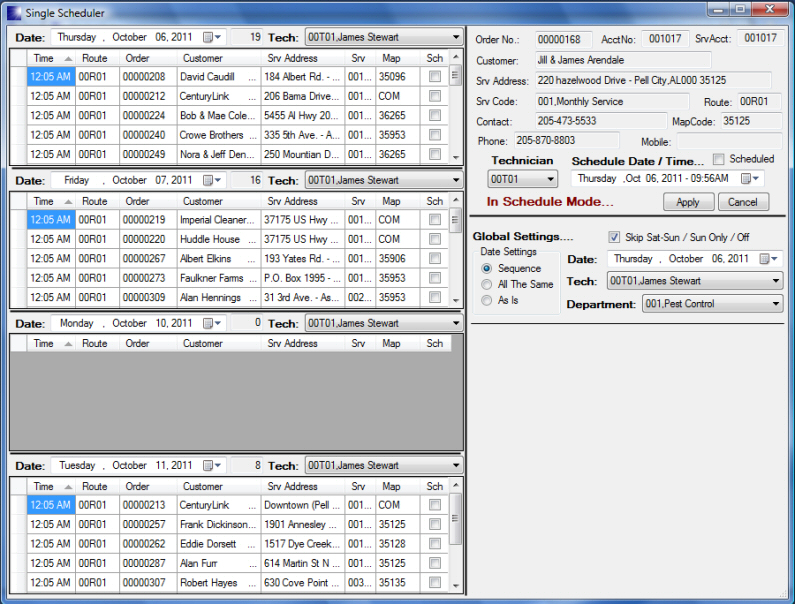 After selecting the Sch button from Order Entry you can see all open pest control or termite services
or any other type service using the global scheduler.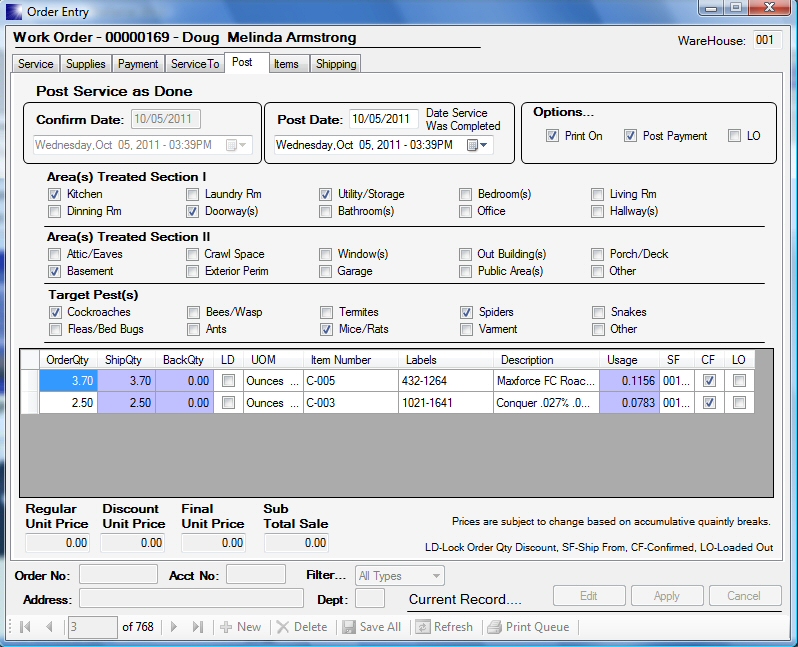 This is the posting process.
The chemicals were entered from the Supplies TAB prior to selecting Post from the main Service Tab.
The three sections like areas treaded and target pest - cockroaches, ants, termites, spiders are all customizable.