Service Accounts Setup...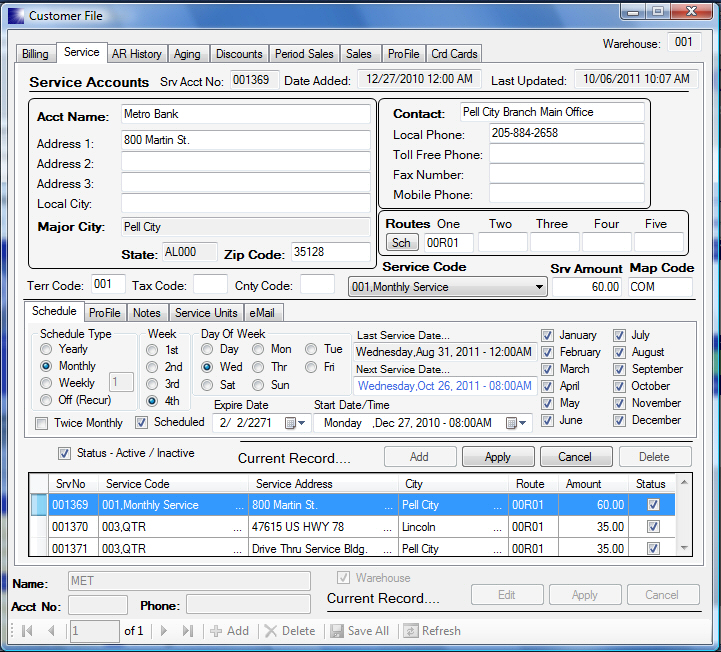 Pest Control Software - Service Account Screen.
This is the service accounts setup under the Service TAB, notice the simple schedule setup options.
You can setup un-limited service accounts under each billing account.
You can select the Sch button under Routes to find an open slot by seeing all other service accounts on same
route and map Code scheduled for the same day. (see Screen Shot below)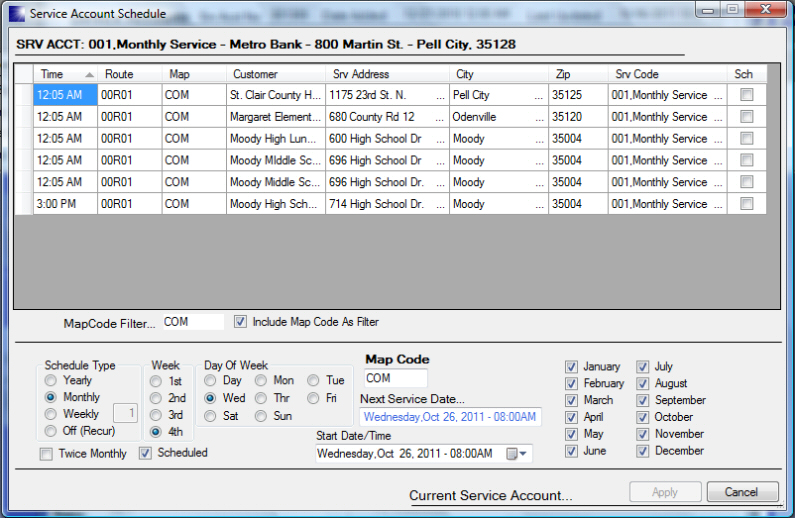 Schedule screen from the Service Account Setup Screen shown above.
in this example, you can see all other monthly pest control service accounts
setup for the same day, route and map code. This helps locate an open slot.
New Schedule Type Feature


We added a Custom Schedule Type to our pest control software
to allow user to setup odd or unique days of the month. (see below)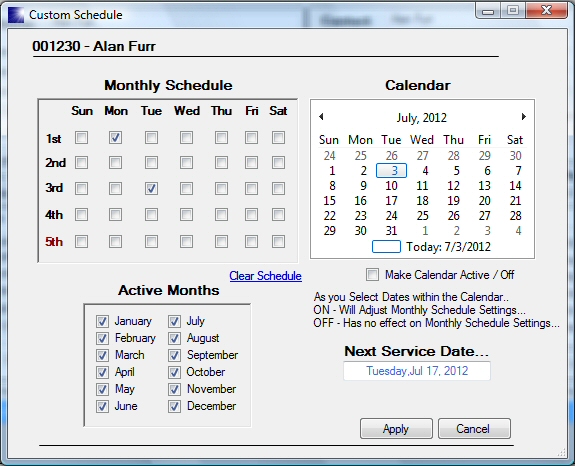 After selecting Edit from Custom Schedule Type...
Use this to schedule odd days and 5th days of the month
for pest control service or termite service...