Scheduler...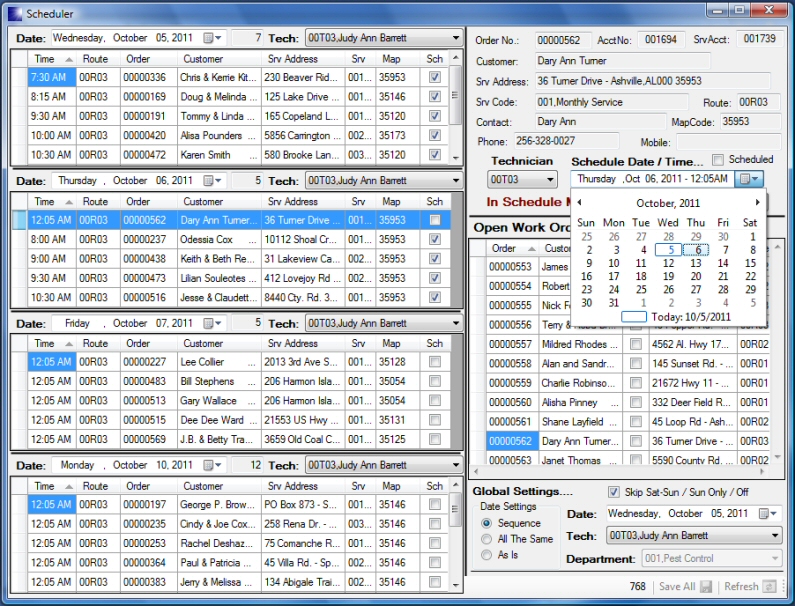 Pest Control Software Solutions - Scheduler
The concept of our scheduler is based on Technician Day-Timers on the left.
You control the day-timers from the Global Settings in the bottom right hand corner.
You schedule from the open work orders table. The search by Service Address is hidden behind the Calendar.
This scheduler utilizes the Route, Technician and Map Code as the main scheduling tools.
The 12:05AM times are service accounts that are setup to recur on that day, but was not scheduled down to a time.
This screen shot is working with Pest Control Department, most users will setup Termite Renewals for the
1st day of the Month, then use the open work order table to sort by map code to setup appointments.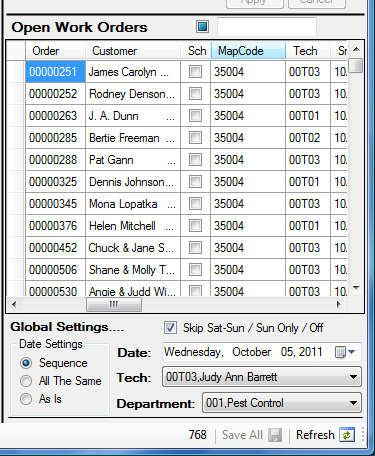 Notice how you can filter by department, in this case pest control department.
You're able to setup your own departments to fit your needs. Like for example;
Pest Control, Termite, Lawn Care, Sprinkler Systems etc... etc...
Departments is one of the core concepts within this pest control software.