Service Creation (Recurring)...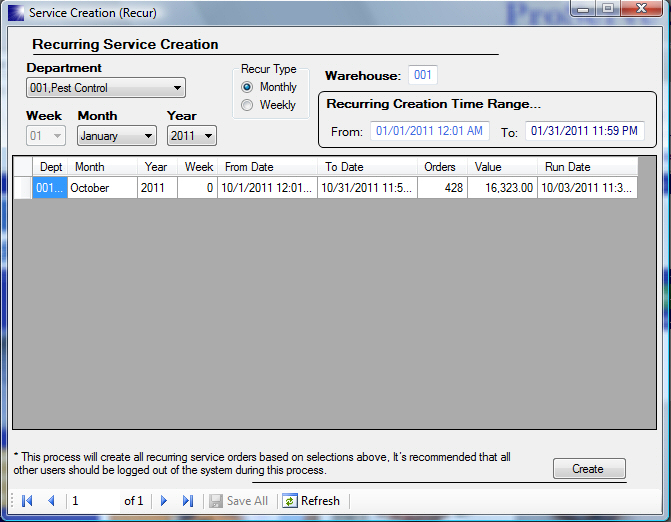 The basic concept is to setup service accounts to be recurred and run this Service Creation program
on a Weekly or Monthly bases for each Department. Then schedule or re-schedule work from
the open work orders table to get the work done. You can create manual work orders (one-timers) using the
Order Entry program that adds to your open work order tables. You setup as many departments and service codes
as required, assign service codes to departments.
The services that you provide can be monthly pest control, quarterly pest control, weekly pest control
or termite renewals or any other type services, with many different recurring scheduling controls
that you may provide. Don't read this the wrong way, this system is not confined to those few
service types or codes. The unique thing about this system is; it can be any type services that any service company provides no
matter what that may be. Although this software is designed for the pest control service industry, because one can
setup customizable departments, service codes, routes and technicians and global system profiles. Plus setup inventory
as usage or sale items that can be recurred with services. One could use this system for any
pre-scheduled recurring base service company.