Customer File Maintenance Screen...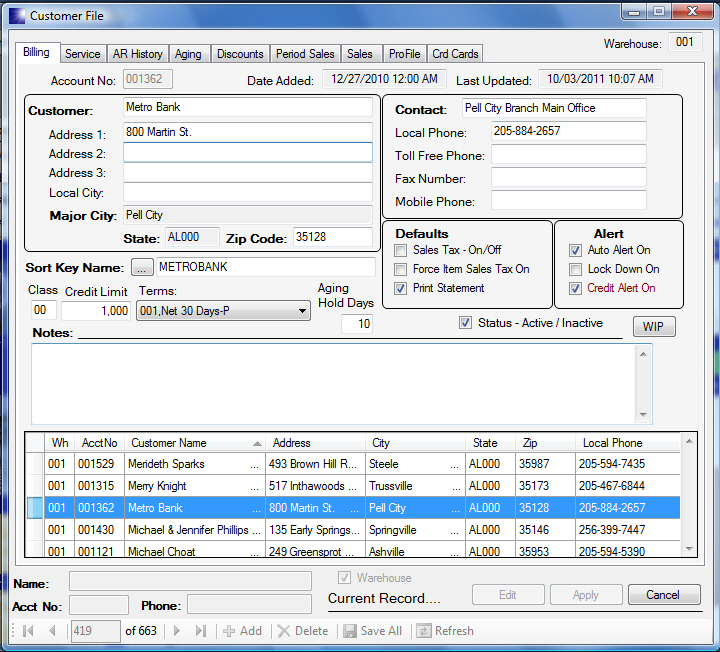 This is the customer file maintenance screen within this pest control software, you can setup un-limited
service accounts for each main billing account.
The system loads all customer accounts into a screen session, allowing changes and modifications to maintain
accounts and services, while also allowing only certain users access to Save All, Add and Delete options.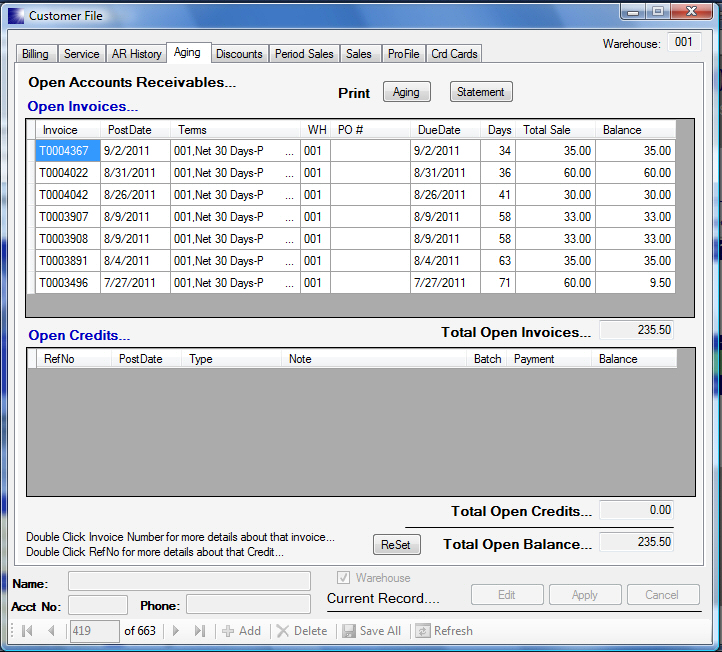 This is the Aging TAB within the Customer File Maintenance screen of our pest control software.