Desktop VS Cloud Based Pest Control Software...
We Offer The
BEST

of Both Worlds...

EasyBee Software offers a very unique solution that provides both desktop and web based at the same time. We offer an Web Based Service called ProServeWeb Tools, it is an extension to ProServe 2012 (desktop solution) that allows you to upload and download work order tickets to and from the web for access and processing in the field using your smart devices. While ProServe 2012 and your data is still installed locally. It's the best of both worlds... Click here for more information... For Example; let's say that the internet in your area goes down for two days. Using our unique solutions there would be no harm done because all of your data (work) is still maintained locally; it's not subject to internet down time. You only lose the availability for technicians to post work in the field for a few days. All the while your office personal can post the same work at the office. When and after the internet service is back online, you would simply synchronize the work tickets back with the web databases and you're good to go.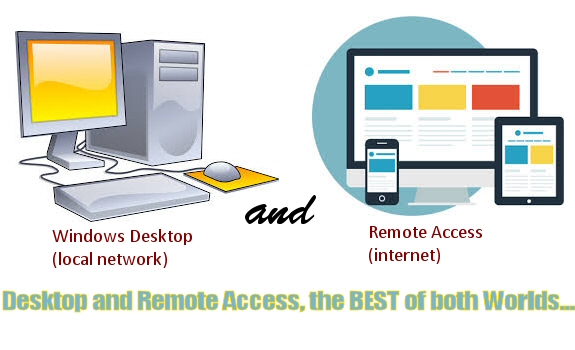 What's the best solution?
What's the best pest control software, desktop based or cloud based? That's the question we will try to answer by examining the pros and cons of each, so lets get started.
First let us take a look at the general requirements that most pest control services are looking for in any pest control software management solution, no matter if it's desktop or cloud based. 1. Being able to setup customer accounts along with service accounts to recur services with detailed scheduling and routing capabilities. 2. Once the work is generated, you need to be able to manage that work to get it completed and billed. 3. Billing and collections within account receivables. 4. Manage chemicals and inventory alone with purchase orders, and then paying bills within a accounts payable program. 5. Managing technicians and job control with tools and reports. Most pest control software applications offer at least theses features some more than others, some offer far more than what is needed and some don't offer enough. To but is a nutshell, you must be able to maintain customers and service accounts to recur work and get it in the hands of technicians to get the work done to make money. Then you have to collect that money in an easy and efficient way. If your pest control software cannot do that, then you should be looking for one that will.
Desktop Based Pest Control Software Pros and Cons...
Pros:
Installed on your local computer or network allowing you total control of your data.
More secure based on how you protect your computers with backups and anti-virus software.
It's also more secure based on who has access to your computers, where, when and how.
Most pest control software is based on a one time purchased end-user-license-agreement. (less expensive)
Some may not require monthly fees, while others do in which case it maybe just as expensive as cloud based.
Does not require internet access or cell service.
Some offer free updates.
Cons:
No remote access other than from within the office network structure or remote desktop service.
Cloud Based Pest Control Software Pros and Cons...
Pros:
Allows remote access from most anywhere as long as you have internet access or cell service.
Maintenance Free (backups and security) often includes software updates.
Cons:
Requires Internet Access or may require cell service.
Much more expensive in the long run because it's based on never ending monthly fees and charges.
Your data is subject to security leaks or natural disasters.
Access to your data is subject to internet availability (down time)
Conclusion:
The main difference between desktop based and cloud based pest control software is one offers remote access as long as the user has internet or cell service access, while the other only offers remote access by way of Remote Desktop Service as long as the user has internet access. While cloud based pest control software seems to be the growing trend, our pest control software is still designed for the desktop users that enjoy the control of there own computers and/or networks to manage their pest control companies.
Disclaimer:
This document is of my own opinion and is based only on my knowledge and experience within the pest control software and the pest control service industry. No pest control software cloud based or desktop based other than my own products was tested or researched during the creation of this document.